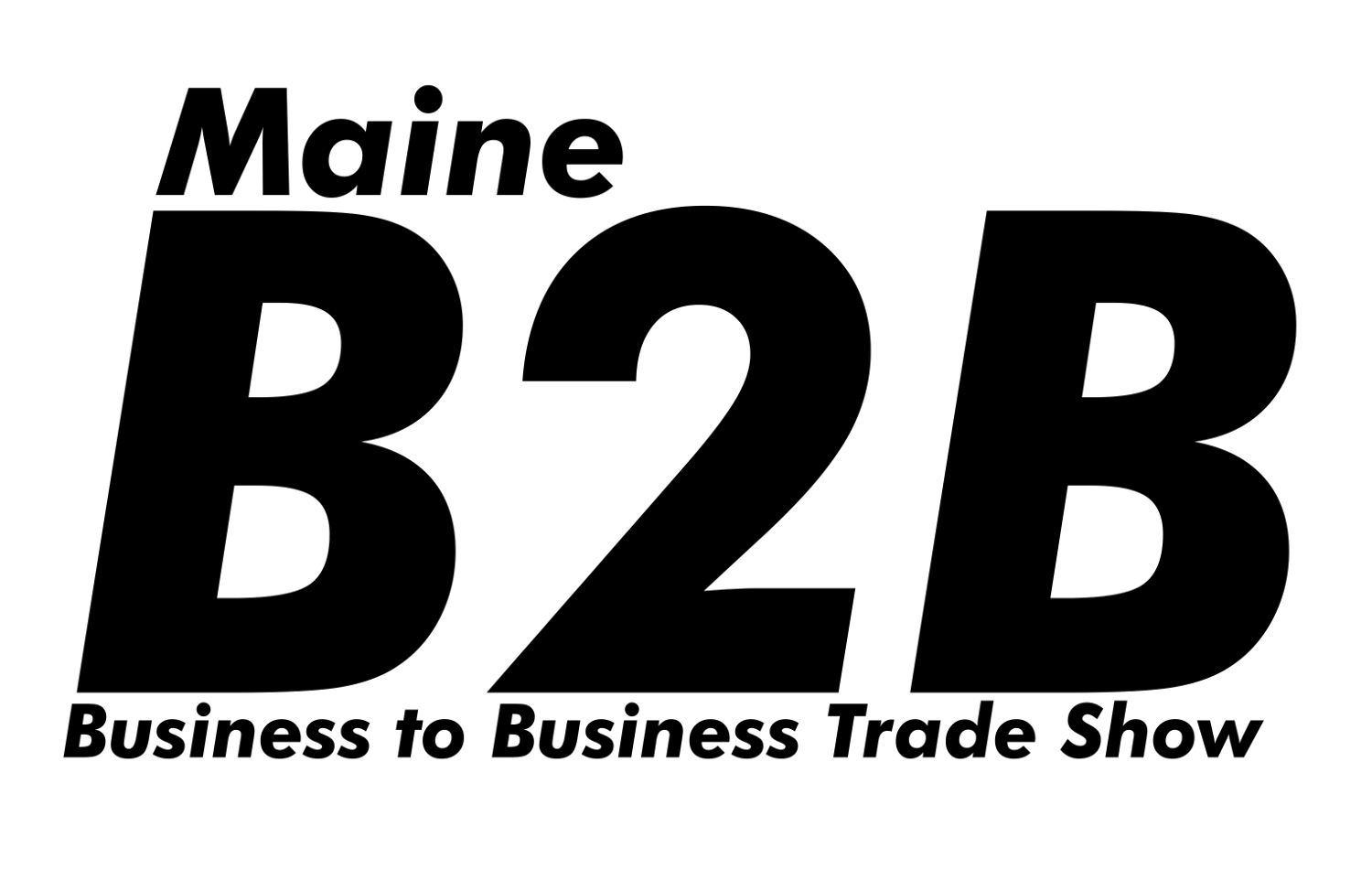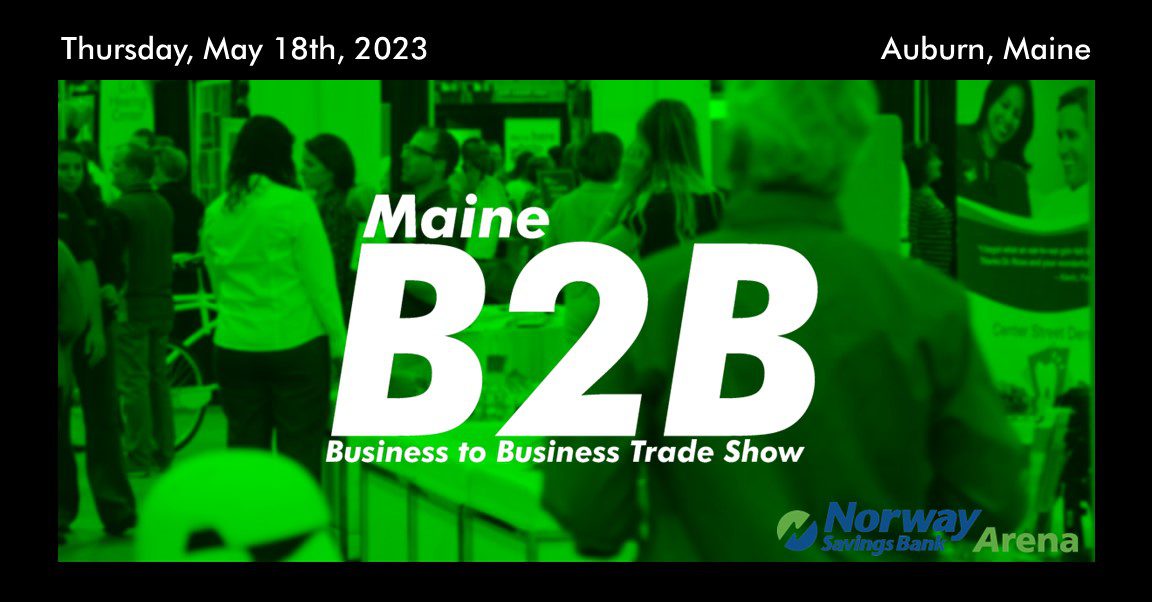 Early Bird Pricing is In Effect! $100 Off Any Booth, Now thru 2/2/23
First Come First Serve: Spaces are available first come first serve! Reserve Early for best pick of available spots.
Book Now, Pay Now or Pay Later: No upfront payment is due at time of registration for past exhibitors. Never ever new exhibitors 50% deposit required.  Write off in 2022 or save for 2023 expense item: You Call the Shots!
Sponsorship Opportunities: Reserve your sponsorship early for maximum exposure! Presenting sponsorship, Enhanced Packages, Après Cocktails Sponsorship & more. Learn More ->
Maine's Business to Business Trade Show is a 1-day event being held each year at the Norway Savings Bank Arena 985 Turner St in Auburn, Maine. This event showcases various professionals and business to business related companies and organizations from around the region.  Attendees & exhibitors will get the opportunity to make valuable business connections with each other and expand their businesses opportunities.
Make Valuable Connections, promote your offerings, Highlight your brand and get sales leads at the 2023 Maine Business to Business Trade Show. register below to become an Exhibitor or Sponsor
Register to Exhibit or Sponsor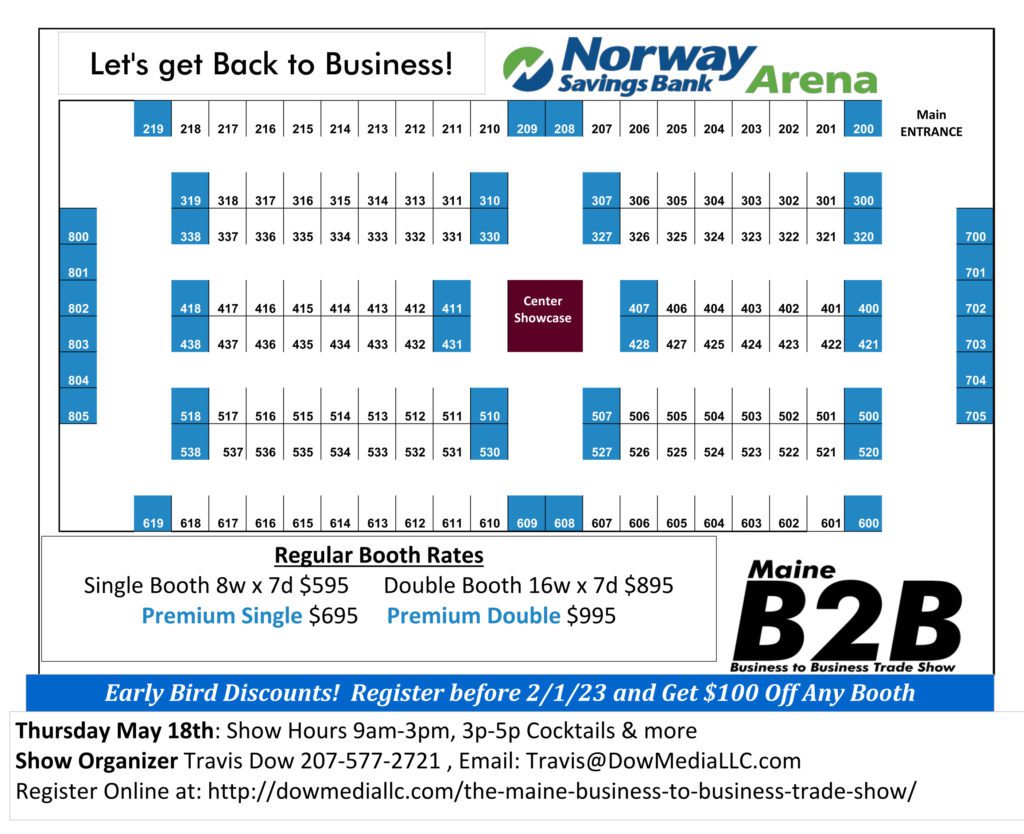 View/Print/Download Floor Plan ->
Our 2019 Show EXHIBITOR LISTING
AAA Northern New England
AVCOG
AVCOG/Maine DOT
Affordable Water Treatment
Affordable Exhibit/Mad Monkey Media
Amtrak Downeaster
Androscoggin Bank
Androscoggin Home Health
Aroma Joe's
Austin Associates
Bankers Life
Bangor Savings
Barclays Skindivers Paradise
Better Business Bureau
Binnie Media
BNI Maine
Bonney Staffing
Budget Document Technology
Building Controls
Camden National Bank
Cassiel's Day Spa
Central Maine Community College
Central Western Maine Workforce Development
City of Auburn
City of Auburn Sports Tourism
Cove Central Communications
City of Lewiston
Community Credit Union
Community Concepts Finance Corp
Crystal Springs Healing Alternatives
Dirigo FCU
Designs By Skip
Emerson Toyota
Exchage Club
Fontaine Family Team
FunZ Trampoline
Finance Authority of Maine
Goodman Wiper
H&R Block
Hemp Health by Celeste
Honor Flight Maine
Inspireal
Jasmine Café Asian Fusion Lounge
JT Reids Gun Shop
Katahdin Trust
Land Conservation Assistance Network
Lost Valley
Maine Mobile CPR
Maine Turnpike
Maine Source Homes
Maple Way Dental
Neokraft Signs
Northeast Bank
Norway Savings Bank
Pando Consulting
Payroll Management
Pine State Pest
Radiant Image
Ramada
Schemengees
Schooner Estates
Scott's Recreation
ServiceMaster
Shapiro Hearing Aids Center
Sherm Arnold's Flooring & Kitchen
Small Business Administration
Spectrum Healthcare Partners
Sun Journal
Squad Collaborative
TD Bank
The Professional Experience
Time 4 Printing
Turner Publishing
United States Rural Development
Univera
US Cellular
Varisty Lettering
VIP Eyes
Waterman Machinery
Woodlands Senior Living
YMCA of Auburn-Lewiston